Think of me as your personal guide in finding your inner creative muse. 
 We use the process of art  makings and markings  to explore and provide outlets for what gets trapped  inside, smothered and stepped on. I want to help you tap into flexing, stretching,  and growing  these expressive muscles. You need no special skills to engage in this process, you have them already.
A little info about art therapy:
Art therapy is a form of counseling used in a therapeutic setting to explore  life events, thoughts & feelings, and all sorts of facets and  content that can emerge through the process of art expression. Provided  materials and chosen art directives may be given to  help facilitate this process. Art therapists are trained in counseling, art therapy, and art. They have the knowledge of counseling with an added expertise achieved through additional training and supervision.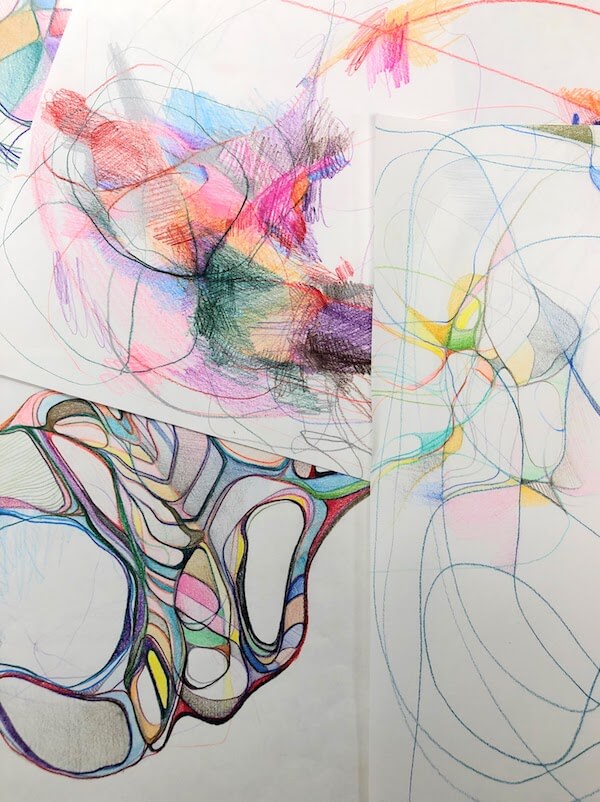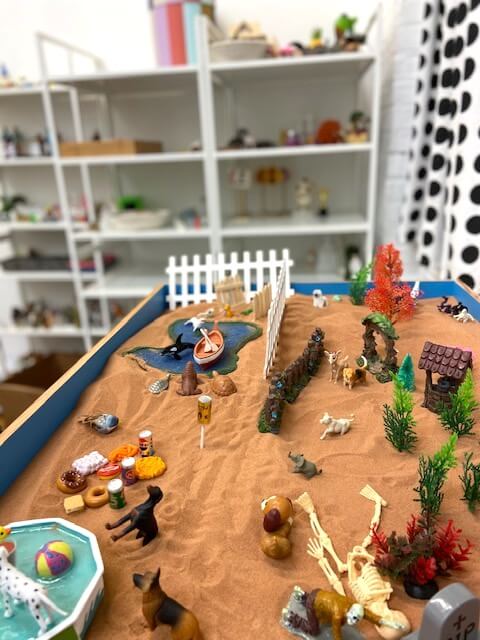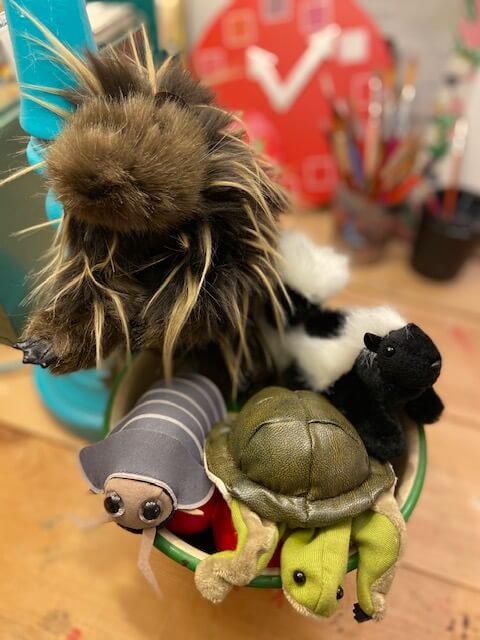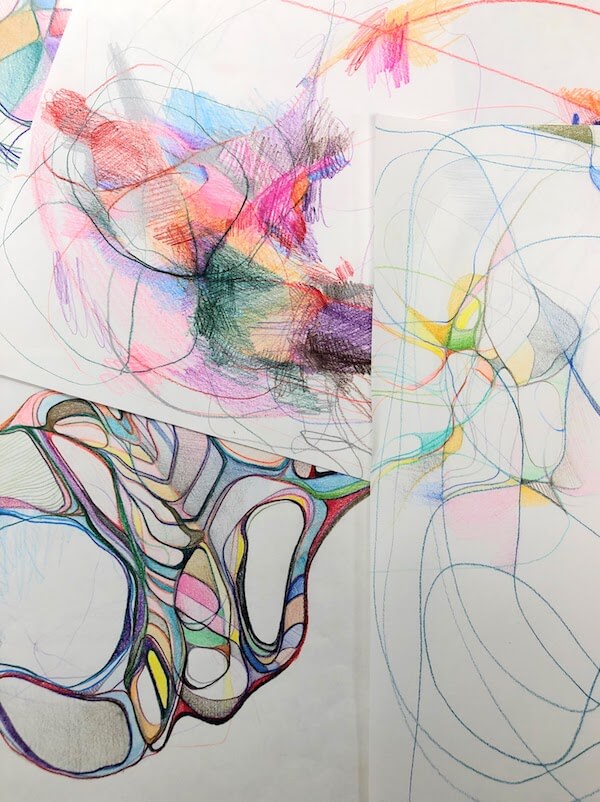 Expression is paramount to generating movement in our lives. And this movement creates wondering, curiosity, self-understanding, and insight into problem solving. That's great news! Creative expression can share a look into conflicting emotions, make visible overlooked transitions and road blocks, provide reflections into self-doubts, what if's, and content moments. Art can enhance communication or be the sole form of communication. It can help to reduce stress, instill confidence, and provide an element of control over personal struggles.
More good stuff
Art helps noticing. It facilitates a focus and creates a zone that can enhance insight and wellbeing. The nature of expressing can be transforming and informative. Through the creative process we will look at patterns and themes, tell stories, explore reflection, and navigate contemplation.
A few things I want you to know about the process of making art and being expressive.
Art is natural. 
Art is not kids stuff it's something kids do, because they're awesome.
Art is communication and dialogue. 
Art is self-regulation in many forms.
Art is neither right or wrong, nor good or bad in this setting, our goals are completely different. 
Art gives voice to internal conflict. 
Art is useful in processing  life events as it is able to access a part of the brain that language and words can not reach.
Art is brave, painful, beautiful, playful, tearful, angry and everything that is part of human nature.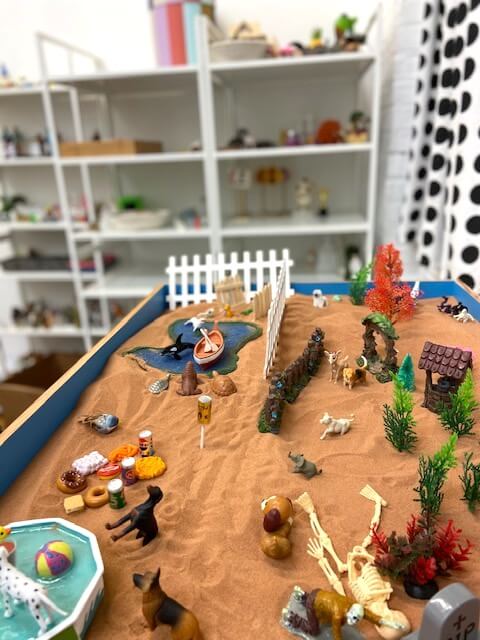 Choosing miniatures as symbols that are meaningful and unique to your experience in the moment. Placing these miniatures in the sand as means to facilitate experience and further reflection and insight. Think of sand tray work as similar to  creating a picture in the sand, except you aren't necessarily drawing, although you can add this element if you like . Instead, You are placing the sculptural images in the sand to capture and express what's on your mind.  This narrative is  helpful to  process trauma, problematic and daily stress,  difficult emotions and various life concerns.
A few things I want you to know about Sand Tray work:
Sand tray is a powerful tool.
Sand tray is not child's play, it is something kids may feel comfortable  doing due to the non-verbal expressive nature of the modality.
Sand tray therapy has sensory components that can contribute to the healing process.
Sand Tray work is healing in itself, allowing a person to connect within to find answers.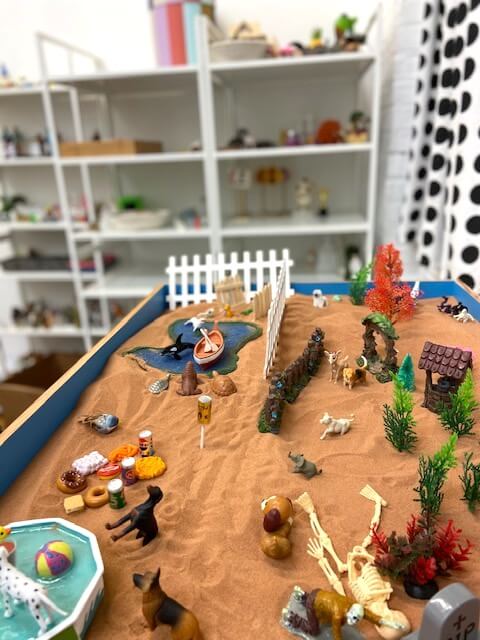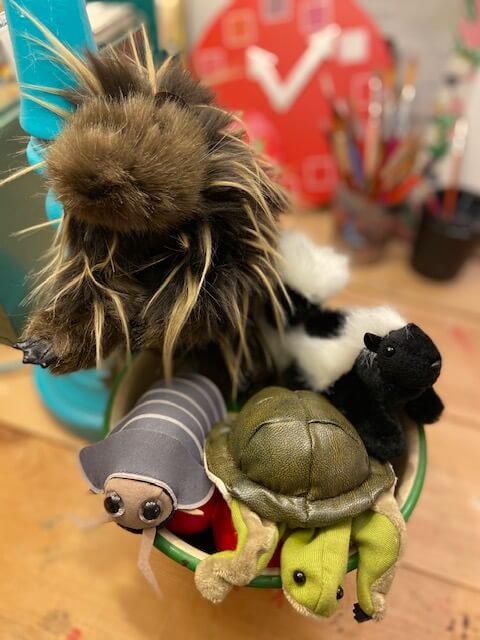 I have training in play therapy while I continue to work toward becoming a registered play therapist (projected to be credentialed  during  the summer of 2022) 
Play therapy: 
The use of play as means to communicate, educate, and heal. A variety of toys, games, and expressive means can be part of this process. 
A few things I want you to know about play therapy: 
Children use play as means to process their world, it's amazing.
Play is for adults too.
The therapeutic relationship helps to facilitate the play therapy process.
Themes emerge from play. 
The foundation of safety and security, and ultimately healthy attachment are built and strengthened through play.
This is your chance, take it! Let's connect so we can explore all of the many possibilities available in your life. I can help navigate next steps, answer questions, and target needs. This short consultation can give you the direction you crave to begin seeing yourself as the strongest component in making life more manageable and aligned with you.